Cap cooling
LC - LiftCooler
The Lift-Cooler from Eisbär evenly cools your plastic parts using filtered, clean air, directly after ejection - this means greater dimensional stability.
Gallery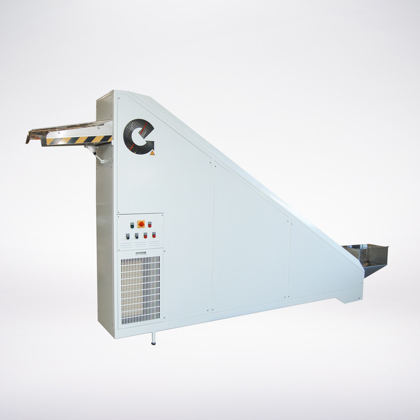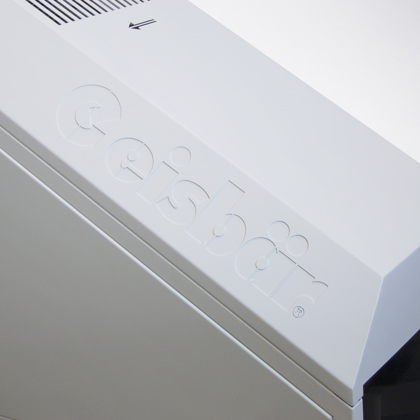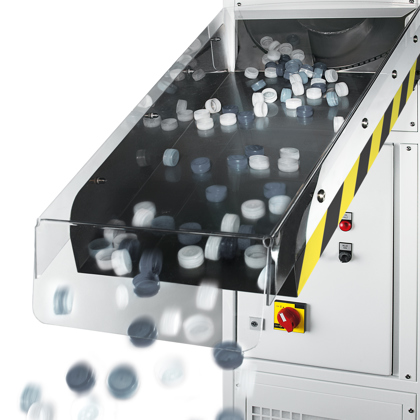 Greater dimensional stability after demolding.
Low residual heat in the packaging.
Even temperature of all parts.
Shorter cycle times.
Filtered ambient air for cooling → can be used anywhere in the world.
No cooling water → no microbial contamination due to standing water.
Food-safe (production parts only come into contact with stainless steel).
No additional conveying system necessary (transverse conveyor belt extra).
Easy installation and maintenance.
Low energy consumption.
The parts enter the LiftCooler via an inlet chute. During the continuous transport, a gentle, clean air flow ensures excess energy is removed and the parts are cooled evenly. At the outlet from the LiftCooler, the parts slide into the intended packaging.
Optionally, a gate ensures a smooth packaging or inspection instrument change.
The low residual heat prevents deformation in the packaging and ensures the highest productivity and product quality.
Air flow is continuously adjustable.

Conveying speed is continuously adjustable.

Variable cooling time.

Production parts only come into contact with stainless steel.
LC - TECHNICAL DATA
Max. throughput: 120,000 caps/h (PCO 1810 2.7 g)

After tech. clarification max. 200,000 caps/h possible.

Connected load: 3.4 kW

Nominal power: min. 0.4 kW; max. 2.9 kW

Min. filling height (bottom edge of conveyor belt): 415 mm

Max. discharge height: 1700 mm

Max. discharge height (with gate): 1565 mm

Filter class: G3
LC - Service
Maintenance-free, except regular filter replacement.

Quick, easy troubleshooting due to system diagnostics and open-access design.

More than 40 representatives available worldwide. 

 
LC - Installation
Positioning directly beside the injection-molding machine.

Quick commissioning.