Experience
Drying recycled material
There is an increasing demand for drying flakes and recycled material as an addition to the standard process for preform production.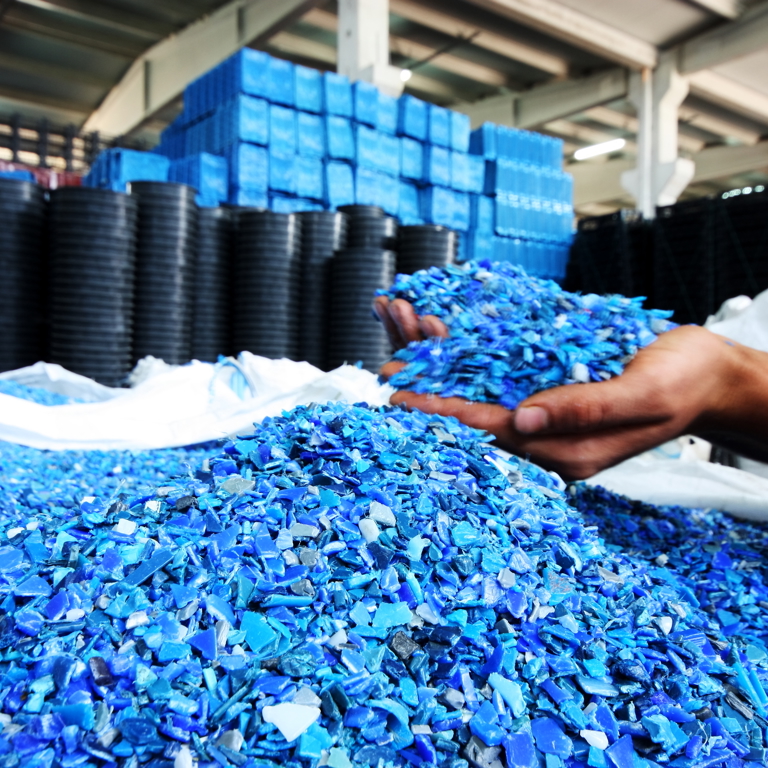 Difficulties during the drying of recycled material occur time and again at our customers—for example:
Precipitation of condensate (soiling from the previous production processes is precipitated in the form of an oily liquid).
Increased soiling.
Based on our many years of experience and the pioneering role of Eisbär in the drying of recycled material, specific measures are used to tackle the problems that arise. The result is tailor-made, powerful drying solutions that meet the requirements of our customers.
Eisbär offers tailor-made solutions with process filters and cyclone separators. Integrated condensate separators are included as standard on Eisbär material dryers (GDS material drying as well DP material drying and mold dehumidification).
Continuous drying of all materials (can also be undertaken centrally) along with individual distribution and mixing.
Economical distribution of dried, hot flakes to the production plant.
Low energy consumption.
Easy to operate and maintain.