Two-stage mold dehumidification
DAS - Dry Air System
The extremely dry air from the DAS is transported to the enclosed mold area; it significantly increases the productivity and quality of your products. As a result, no condensation forms on your cooled mold or on plastic parts.
Eisbär guarantees that cooling water with a temperature of 0 °C (or higher) can be used without the formation of condensation on the molds.
In close collaboration with the customer, we offer compact individual solutions, energy-saving central solutions, as well as economical concepts for building drying.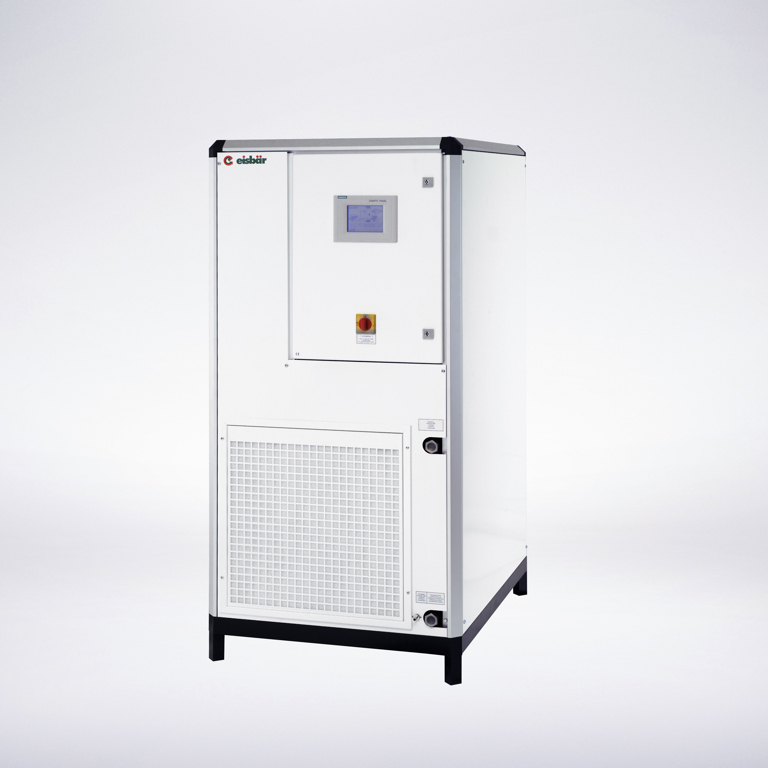 BENEFIT FROM THE ADVANTAGES!
Cleaner products without water marks.
Increase in your productivity.
Constant quality.
Protection of molds and machines against corrosion.
Increase in the mold service lives.
Amortization mostly in less than 12 months.
Using the combination of condensation drying and adsorption drying, dew point temperatures of down to -30 °C are achieved. This situation means low cooling water temperatures at the mold and therefore quicker cycle times are possible.
Along with complete function monitoring, the DAS offers an energy saving due to heat recovery (Recusorb) and power control based on the dew point in the mold area.
Two drying stages (condensation drying, adsorption drying).
Energy saving due to heat recovery (Recusorb).
Complete function monitoring.
Energy-saving power control based on dew point possible (saving of up to 45%).
Touchscreen display.
Data interface.
DAS - System sizes
Compact individual solution.
Energy-saving central installations.
Economical concepts for production buildings.
DAS - Service
Maintenance-free, except regular filter replacement.
Quick, easy troubleshooting due to system diagnostics and open-access design.
More than 40 representatives available worldwide.
DAS - Installation
Quick commissioning by Eisbär.
High-quality, easy to use mold enclosure made of aluminum sections and polycarbonate panels.
Short machine downtime.